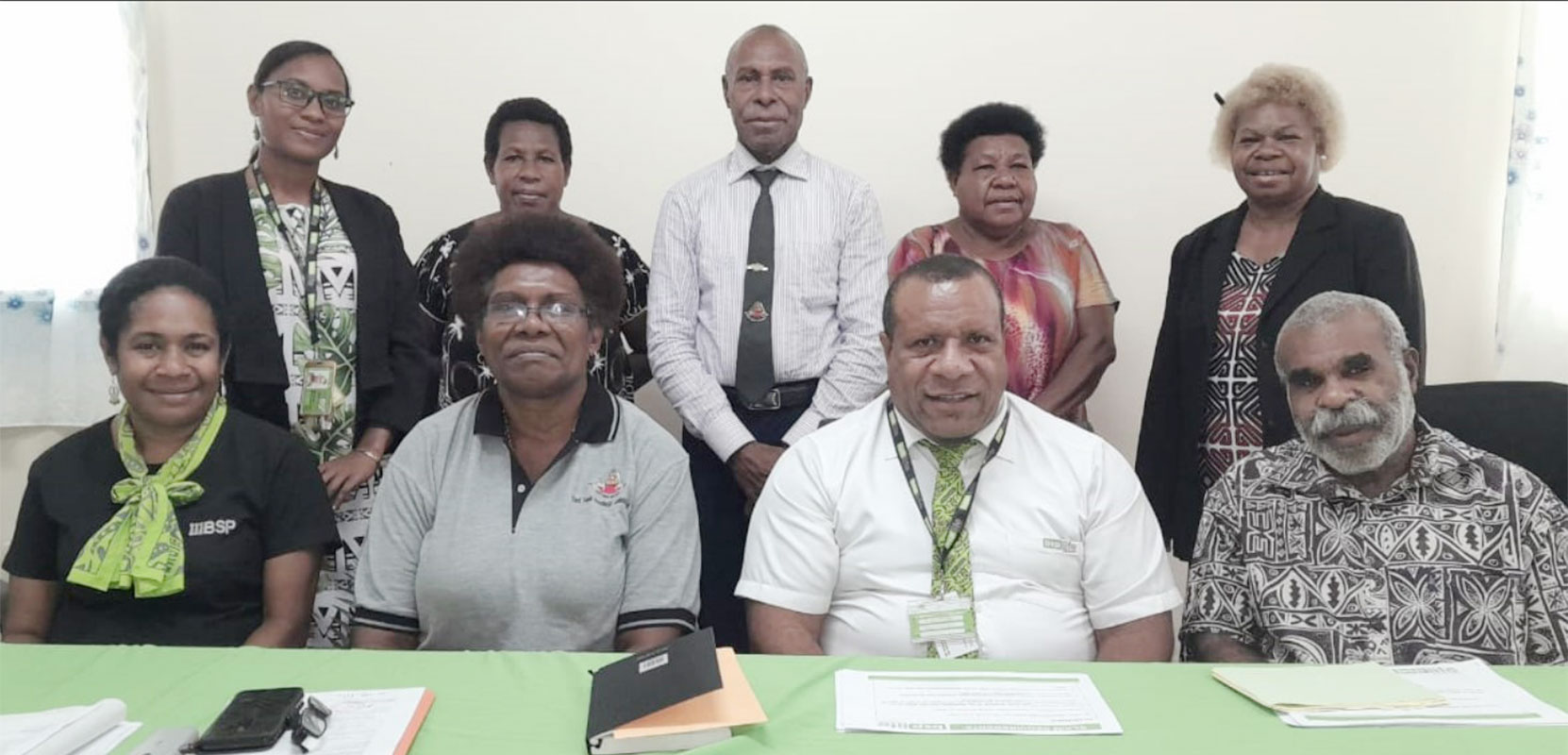 BSP Life provides Life Insurance cover to public servants in East Sepik Province
BSP Life PNG Limited has provided life insurance cover to over 400 plus public servants in East Sepik Province effective 21st November, 2022.
This is an initiative of the Office of the Governor of East Sepik Province Honourable Allan Bird and the Provincial Administration in pursuit of equitable allocation of resources for public service in the province who pass away whilst working in the province.
East Sepik Provincial Administrator Samson Torovi in thanking the BSP Life team who visited his office on 30th November, 2022, said the East Sepik Provincial Government values its employees who are the greatest assets in the process of service delivery in the province.
He further added that the East Sepik Provincial Government is committed to be accountable to the civil service of this province to deliver the expected service needs of the people. "In doing so, the East Sepik Provincial Government is accountable to give prominence and farewell its employees upon inflicting injury and death during the cause of employment. As a responsible provincial government, its employees must be given the recognition and salutation for their contributions to the development of the province."
Mr Torovi said their records have shown that there have been disparities in the distribution of resources (finance and physical assets) when it comes to funeral assistance to the employee at the time of death. "While some employees have benefited the most, others have not. These disparities depend mainly on the availability and non-availability of resources at the time of death and/or injury, and as well as seniority of the employee whereby senior rank employees are given more share of the cake than the junior employees.
"Therefore, in the spirit of accountability, equality, justice and fairness, the East Sepik Provincial Government as an accountable government, has pioneered into entering the Group Term Life Insurance Cover with BSP Life PNG Limited. This we see as a way forward in addressing and remedying the disparities and unequal distribution of the provincial government's resources in repatriating its deceased employees whilst in service," Mr. Torovi further added.
In congratulating and thanking the East Sepik Provincial Government and Administration for this great initiative, BSP Life Country Manager, Nilson Singh said taking up life insurance is one of the most important decisions an organisation can make for its staff because it provides peace of mind and a sense of security to employees should anything happen to them. "Employees want to protect their families and loved ones and having life insurance takes away that stress. If something were to happen to an employee, an employer-sponsored life insurance policy like this helps the family manage expenses, including mortgages, car payments, loans and everyday bills that often become a burden when a family member passes away," Mr. Singh said.
Mr Singh further stated that East Sepik Province is the first province to take up such life cover for its public servants, and hope that other provinces will do likewise for their public servants.