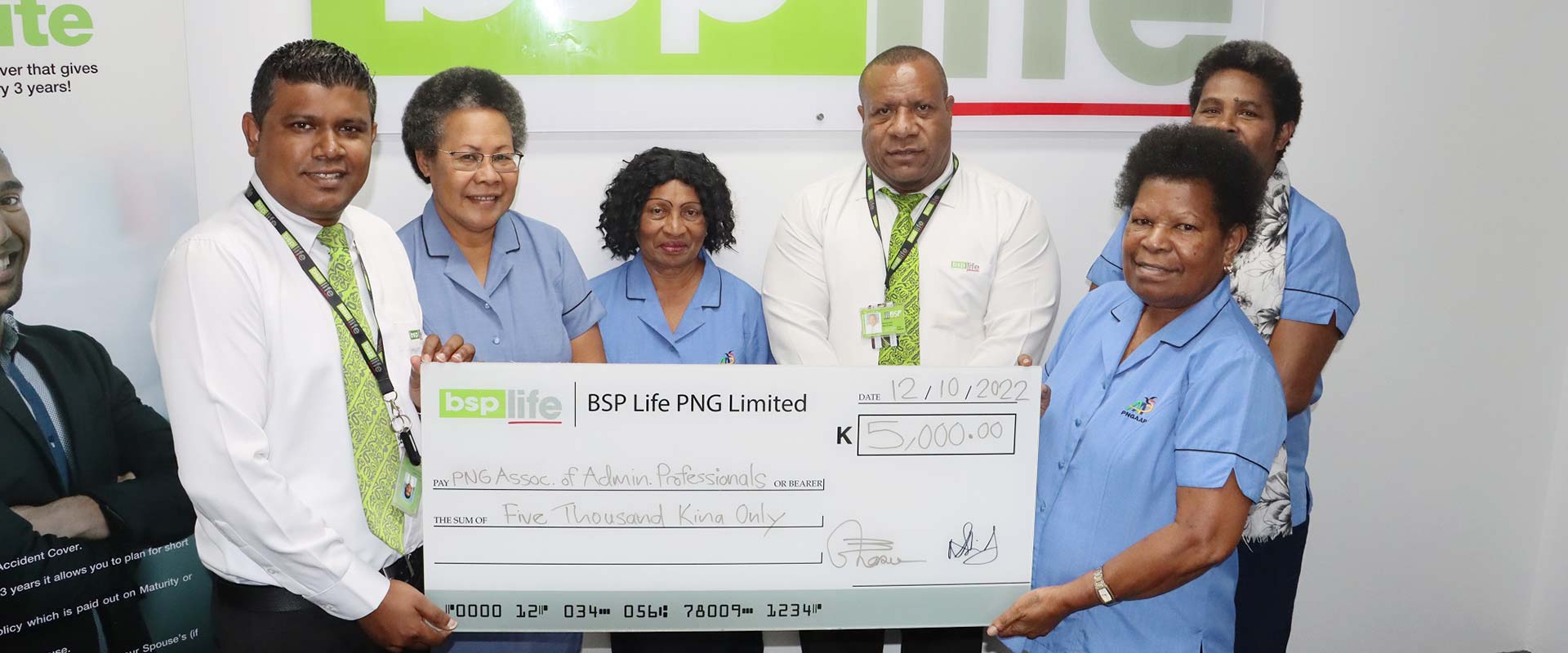 BSP Life PNG supports PNGAA Silver Jubilee Conference
In supporting opportunities for professionals to learn, grow and develop skills, BSP Life PNG backed the Papua New Guinea Association of Administrative Professionals (PNGAAP) with K5,000 to host its 21st Silver Jubilee National Annual Conference on the 24th– 28th  October in Port Moresby.
PNGAAP is a non-profit professional body that has over 1,000 members around the country that commits to the advancement of office administrative professionals in attaining excellence in their professional careers across all sectors of organisations.
BSP Life PNG Country Manager Nilson Singh when presenting the cheque to the PNGAA Committee said, "As a newly established wholly owned subsidiary of BSP, we aim to be the leading life insurance provider in the country and in supporting such events gives us the opportunity to nurture the trust of our customers."
He added; "We believe that such events gives opportunities for professionals to acquire knowledge and skills to grow in their professions which is also a good opportunity to encourage them to consider financial security for their family. Insurance is key to being able to focus on the important things in life, because it will ensure financial security for you and your family should anything unfortunate happen."
PNGAA National President Eleanor Gebone thanked BSP for the much-needed support that will assist the committee in hosting the weeklong conference.
"We are fortunate to be partnering with BSP Life as it coincides with our 25th anniversary – Silver Jubilee. And with these life insurance products offered, it will be a great boost to incorporate to the attendees so they may look at insurance differently," said Gebone.
"Despite a packed activities for the week, we also encourage our participants to consider the financial security for their family. It will be well fitted with our theme for this year's conference as well- "Today For Tomorrow; What Next?"  
BSP Life is the only life insurer in PNG that offers a Life Insurance product where you can save for the future and at the same time have life insurance protection.
The BSP subsidiary unit has also inaugurated a new sales office in Mt Hagen recently and is looking to expand into the Niugini Islands next year.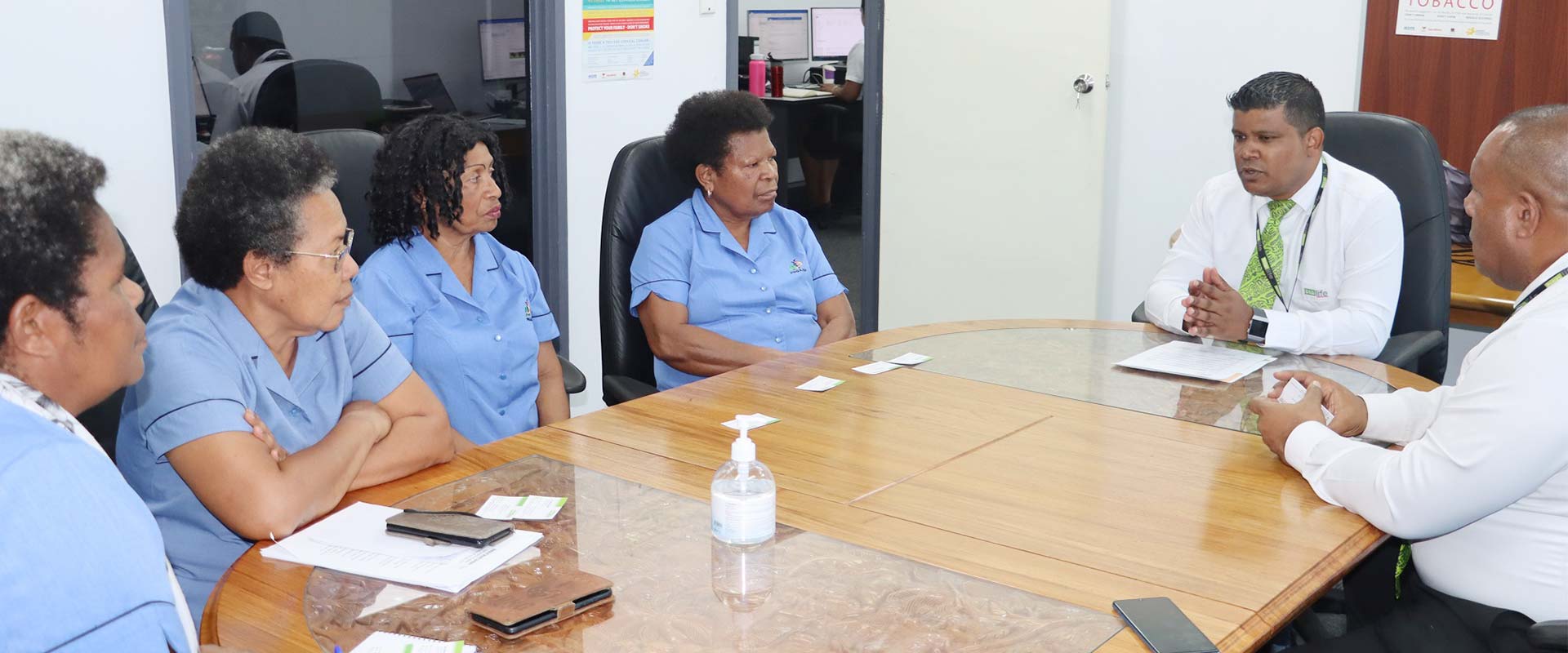 BSP Life and PNGAAP discussing the upcomong event.