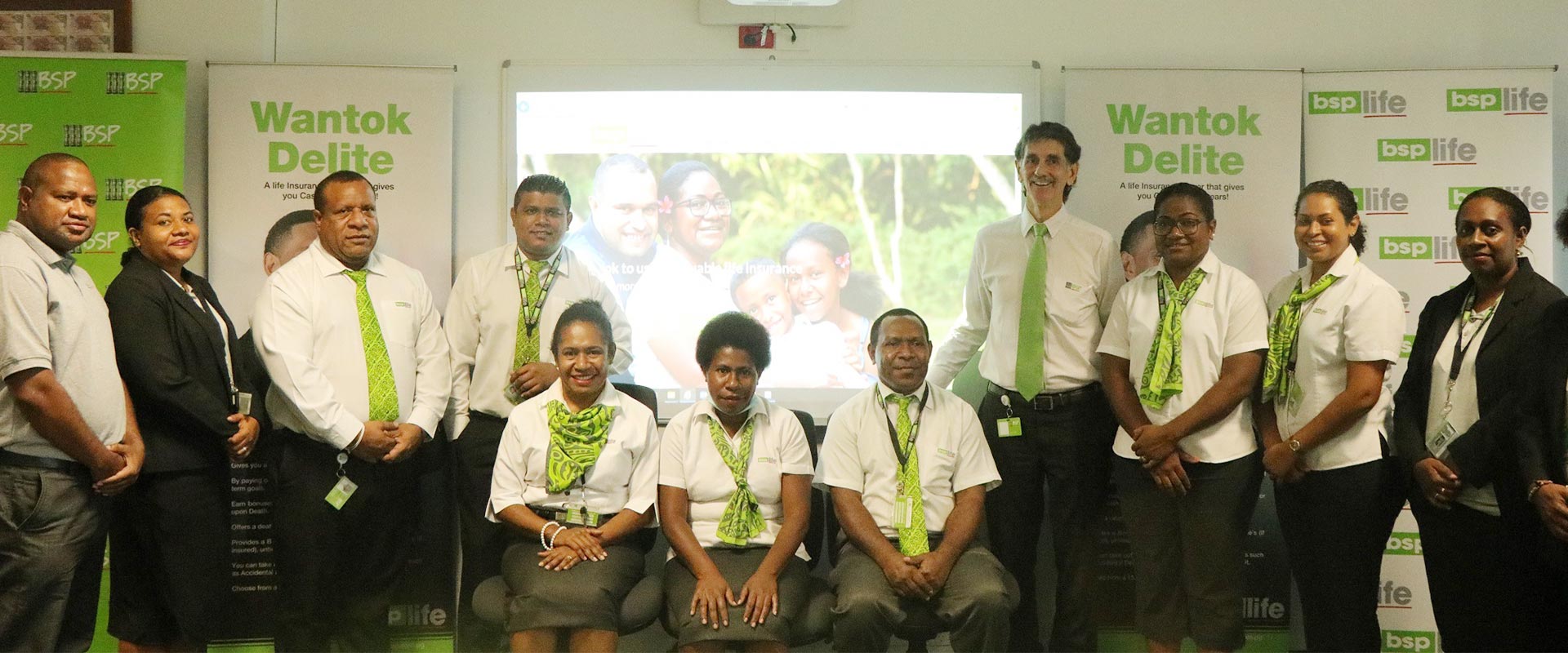 BSP Life PNG launches new website
BSP Life PNG Limited launched its new website today (Monday 7 December 2020) at the BSP Waigani Head Office (WHO) in Port Moresby.
The new website aligns with the BSP Group Strategy to increase digital presence in the market and further supports the growth and expansion of BSP Life in PNG.
BSP Group Chief Executive Officer Robin Fleming when launching the website said, "We encourage business units in the bank to build and utilise digital platforms to reach customers for an easy and convenient way to access the banking products and services."
"Having a BSP Life PNG website will now give our customers the opportunity to read and understand the type of Insurance products that BSP Life is offering. It is also an efficient way for our BSP Life Insurance Agents to illustrate to our potential customers the benefits each insurance policy supports," said Mr Fleming.
BSP Life PNG Country Manager Nilson Singh also reiterated saying, "A website helps to establish credibility as a business as it is always available and accessible 24 hours a day. With the impact of COVID-19 pandemic, going online is a way forward for businesses. As we also plan to expand our office to other provinces in PNG by 2021 and 2022, our digital presence will unquestionably support the growth as we expand."  
"We hope that developing this resource will allow customers to greatly improve access to information and documents related to products provided by BSP Life PNG and encourage more individuals to participate in insuring their lives," Mr. Singh added.
The new website has an optimised for use on your mobile phones, which means you have the same user experience irrespective of the device you use.
Some key features of the website and something that we are proud of is having an Online Quote Calculator for the Wantok Delite Products. We are the only life insurance company in PNG, which has this feature on its website where anyone can enter their details and the website will instantly calculate the premium amount. Once calculated, with a click of a button the quote can also be sent to your email account.
Another outstanding feature on the website is the Chat feature, the chat feature on the website allows customers to send queries regarding the products or services.
The new BSP Life PNG website proves  a valuable resource for this subsidiary arm of the bank as we invite all to take time to browse the new site and see how BSP Life Insurance Packages can better your life for the future," explained Mr. Singh.
The BSP Life Website PNG is now accessible through Website Link: www.bsplife.com.pg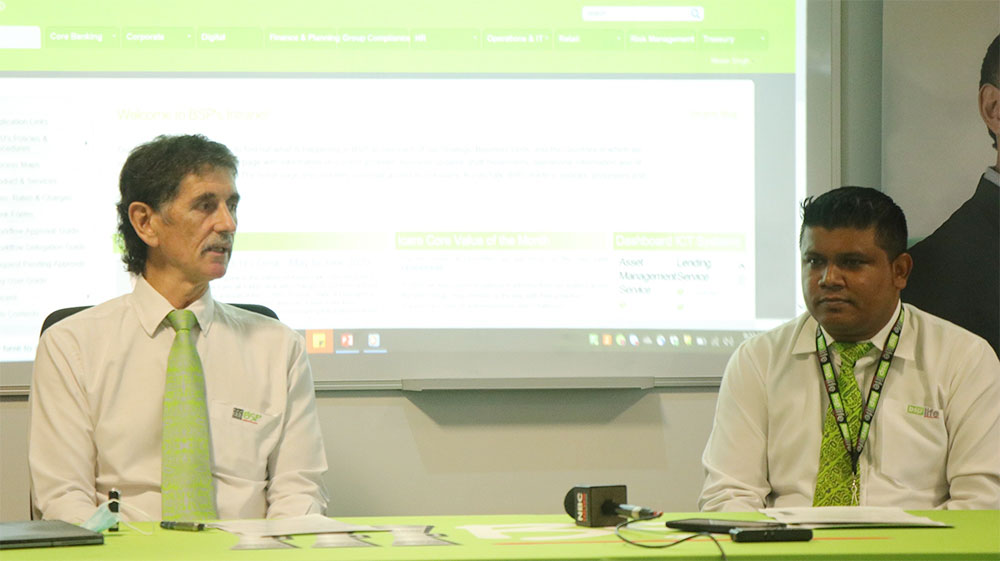 BSP Group CEO Robin Fleming with BSP Life Country Manager Nilson Singh at the launch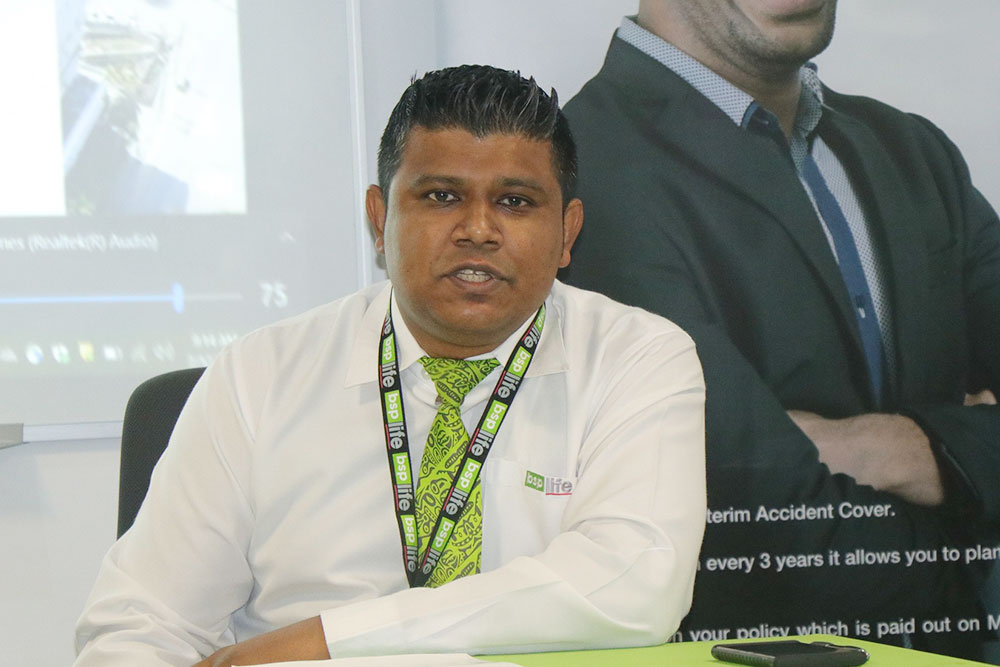 BSP Life PNG Country Manager Nilson Singh