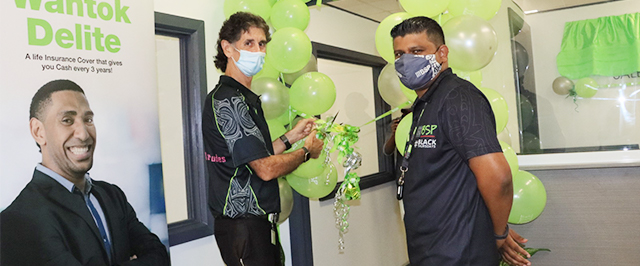 BSP Life opens doors in Lae, Morobe Province
The subsidiary of the BSP Financial Group Limited, BSP Life has been operating in the country since 2018, offering various Life Insurance products since its inception.
BSP Financial Group's CEO Robin Fleming in congratulating BSP Life in opening its new sales office in Lae said this will continue to reinforce the Group's vision to expand its financial services across the country, and make it more accessible and affordable to its customers, and in this instance for Lae customers.
BSP Life Country Manager Nilson Singh thanked the BSP Life PNG Board for supporting the setup in Lae, and said this new office will give access to both Corporate and Individual Customers in Lae to access its products and services.  "To have a Life Insurance cover is an important decision an organization or individual can make for the welfare and security of its employees and dependents, something that is not seriously considered by many organizations and individuals in Papua New Guinea.
"In Papua New Guinea, less than 3 percent have some form of life insurance while others know little about the benefits of being insured. The biggest challenge in PNG is that Insurance penetration has been generally very low due to lack of market awareness and understanding the benefits of being insured. By opening our doors in Lae today, we are committed to ensure that we also invest in awareness and educational programs on life insurance, which supports Bank of PNG's financial inclusion programs," Mr. Singh said.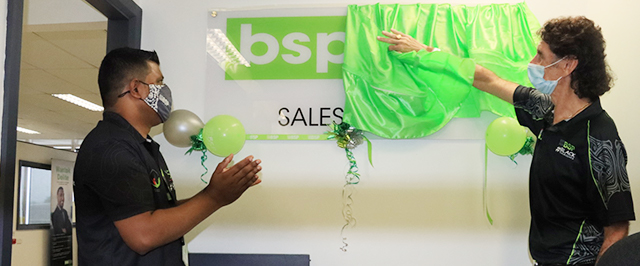 BSP Life offers the Group Term Life insurance product to the corporate market mainly targeting employer based groups and associations. In January 2020, BSP Life launched its Wantok Delite insurance product for individuals which is a long term savings and protection insurance product where one can choose a policy term of 15, 18, 21 or 24 years. BSP Life offers regular cash payouts every 3 years called 'Survival Benefit' and bonuses on maturity. The bonuses are declared every year based on investments performance and added to the sum insured on a compounding basis. In the instance, the policyholder passes away before the policy maturity, then the full sum insured is paid out to the beneficiary.
"BSP Life is the only life insurer in PNG that offers this type of Insurance product where you can save for the future and at the same time have life insurance protection. Many of our working Papua New Guineans do not have a savings culture and Wantok Delite enables customers to have some disciplined approach to savings, which is beneficial for the long term," Mr. Singh added.
Over 1,100 Wantok Delite insurance policies have been sold in PNG since 2020 despite challenges associated with Covid-19 resulting in lockdowns and affecting businesses. It clearly demonstrates that there are a number of Papua New Guineans who are serious about saving.
Mr. Singh encouraged Papua New Guineans to visit their website, www.bsplife.com.pg, to know more about the life insurance products on offer or arrange an obligation free appointment with one of our insurance agents by emailing on servicebsplife@bsp.com.pg.
BSP Life has plans to roll out its sales offices in major centres in PNG in the short to medium term.